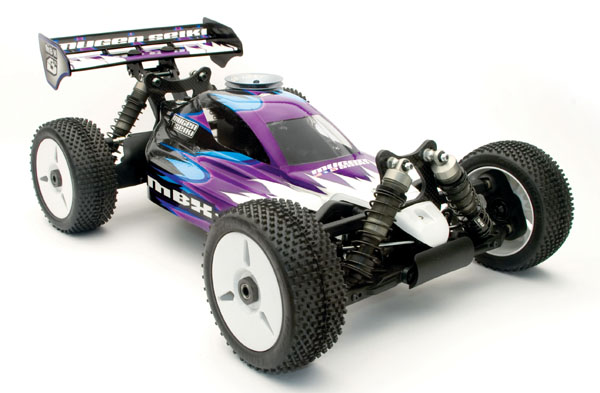 E0055 MBX-6 M-SPEC Factory Built Nitro Buggy



Peep Mugen Seiki's newest offering - the factory built MBX-6 M-Spec Buggy. The M-Spec is built by Mugen to their specifications,
basically giving you a pro-prepped ride out of the box, with all the settings dialed in just like how the Mugen pros do it.
Here's some of specs:

Diff oil #5000 / #7000/ #3000, Shock oil #450 / #400, Springs 10T / 11T, Pre-cut body

*The contents are subject to change without notice due to product improvements and specification changes.
*The pre-mounted Pro-Line wheels and tires + Upgrade RC Body wrap will be included in the M-Spec buggy
that will be sold in USA only.



+ E0050 MBX-6 Spec
+ Parts List

349KB
+ Setting Sheet

91.0KB
+ Instruction Manual

8.21MB
+ Optional Parts



Other necessary equipment

2ch Propo and 2 servo/Receiver Battery/21 Class Rear Exhaust Engine (only chassis kit)/Muffler/Manifold/Manifold Spring/Tire w/Wheel&Inner Foam/Engine Starter/Body paint tools/Fuel